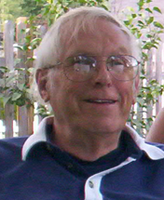 Edwin Alan Crowers
In loving memory of our father, Edwin Alan Crowers Sr., formerly of Jamison, PA, who passed
away at Neshaminy Manor Nursing Home in Warrington, PA on July 6, 2022 at the age of 91.
He was the son of Charles Benjamin Crowers and Katharine May (Lease) Crowers. Edwin was
the devoted husband of Doris Margaret (Whitehouse) Crowers and loving father to Beverly
Mowry, Edwin Crowers Jr., Jack Crowers, and Carol Agans as well as caring grandfather to
Emily Agans. He will be deeply missed by his family.
Our father worked tirelessly, sometimes two and three jobs at a time, to ensure that his family
had everything they needed. From working at a dog food factory when he was a young child
putting kibble in bags, to his office work at Keebler Biscuit company where he met our mother,
to his most recent job working for Bux-Transportation well into his eighties, he was the epitome
of the term "breadwinner". Our father's main purpose in life was to forever be a devoted, loving,
and supportive husband to his beloved wife Doris for almost 70 years.
The funeral service will be held at Fitzpatrick Funeral Home, 425 Lyceum Ave, Philadelphia, PA
on Saturday, July 9 at 10:30 am. Burial to follow at Westminster Cemetery, 701 Belmont Ave,
Bala Cynwyd, PA.
Daddy, you are now at peace and will live on forever in our hearts. We love you so much. Rest
in peace.